Seasonal Skin Disruption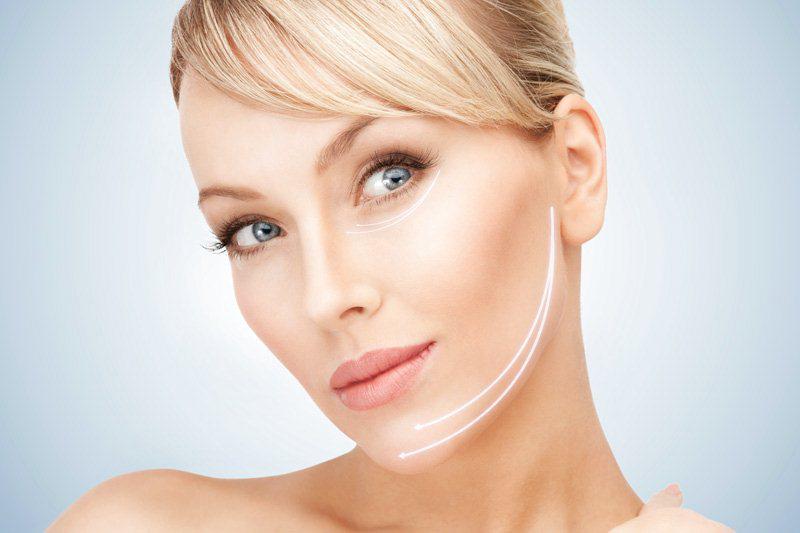 It happens at least two times a year. You see clients coming through your spa or medical offices with skin that is seriously upset. This time of the year, most clients' skin is negatively reacting to seasonal changes.
In the fall, your clients find it easy to transition their make up palette to warmer tones. They will transition their wardrobe and even the types of drinks they enjoy. Gone are the flavored iced teas of summer, as they welcome a yummy Pumpkin Spiced Latte.
However, one area that many men and women often over look is their skincare. This can cause serious seasonal skin disruption.
If your clients don't adjust their home care to the cooler, dryer conditions of fall/winter, they will not be happy. Summer's skincare routine is generally not rich enough to ensure proper moisture and hydration levels for this new season. Truly savvy estheticians will be sure to review their clients home care routine to ensure they have a the perfect moisturizer.
Every client's skin is different; so one moisturizer will not be all things to all clients. It's best for your practice to maintain an inventory of a variety of moisturizers that will help as many of your clients as possible. We've created a list of 5 winning moisturizers to help nearly every client in your spa.
5 Wonderful Winter Moisturizers
REJUVENATING RICH MOISTURE CREAM WITH MHCSC TECHNOLOGY
Going beyond the benefits of MHCsc technology, we formulated this Luxurious Rejuvenating Moisturizer with the world's most innovative ingredients, one of which is called REVINAGE®. Revinage® is a plant based "natural" alternative for Retinol and/or Retinyl Palmiitate for improved cell turnover. Non-phototoxic (like retinol) and is plant-derived, making it a much more natural alternative.
V-SHAPE NECK & DÉCOLLETÉ CREAM WITH MHCSC TECHNOLOGY
A moisturizing cream with two brightening agents to help minimize discoloration on the neck and chest area due to sun exposure. Anti-aging peptides, vitamin E, rice and almond protein help to firm and lift the neck and throat area for a smoother, younger looking appearance. Specialized botanical extracts and caffeine help to reduce fat deposits to minimize jowls and double chin to improve facial contour for the desirable chin/cheek angle, or what is known as the "V-Shape".
FIRMING & SCULPTING BODY LOTION WITH MHCSC TECHNOLOGYA luxury performance MHCsc technology formula that includes growth factors, 5 active anti-cellulite cosmetic ingredients for firming, smoothing and sculpting. Light weight and non-greasy, this cooling and refreshing formula is scented with peppermint essential oil to help firm, sculpt and improve the appearance of cellulite, and crepey skin for a more healthy youthful glow from head to toe.
PORE REFINING MOISTURIZER WITH MHCSC TECHNOLOGY
An oil free, hydrating emulsion that features award winning MiniporylTM a standardized Red Clover Flower Extract that decreases sebum production and helps minimize the appearance of conspicuous pores. Exo-PTM, a unique exopolysaccharide from Kopara, helps shield against urban pollution and smog restoring dry, dull and tired looking skin and prevents irritation and premature aging. Skin appears more luminous and healthy looking in just 7 days.
TATSAVER – REJUVENATION SERUM WITH CPX (TM) COMPLEX
This deluxe creamy serum contains color protecting CPX Complex with Heliogenol™ for more vibrant and longer-lasting ink color. Helps to protect and restore dull and fading tattoos, and maintain ink color below the skin, unlike sunscreen, which only protects on the surface of the skin.
Formulated with peptides and stem cell extracts from Bamboo, Green Tea, Ginseng and Mung Bean to help maintain skin firmness and elasticity. Vitamins A, C and E and Glycerin moisturize and heal to smooth skin. Pomegranate antioxidants provide superior protection against UV induced free radicals and environmental stress like smoke and pollution.
PRO TIP: MAXIMUM MOISTURIZER BOOST
Suggest to your clients to use the ANTI-AGING VITAMIN C SERUM as your final step in the home care routine. The luxurious Dimethicone base will offer a hydration boost as well as a soft and silky finish to smooth fine lines and imperfections for a flawless finish! It acts as the perfect make up primer or simply show off your beautiful bare complexion!
This collection of moisturizers is sure to meet the needs of a varied client base. No matter what the skin type. You can easily see that these products will benefit all skin types, especially mature, oily or dehydrated skin. The rich hydrating emulsions will nourish and feed the skin to keep it at maximum moisture levels.
If you would like help assembling an assortment of moisturizers for your spa or medical practice you can call us at 352-362-3173 or email us. We'd be happy to help you select retail products for your clients.